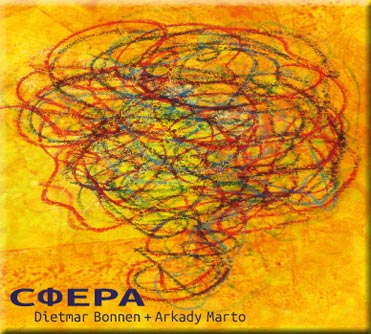 Sphera – Dietmar Bonnen und Arkady Marto

TT: 76'59
DDD, GEMA, c OBST 2016
produced in Cologne/Moscow by Bonnen/Marto
2014/15
Mix/Mastering: Bonnen/Marto/Deistler
Paintings: Bonnen
Design: Hölscher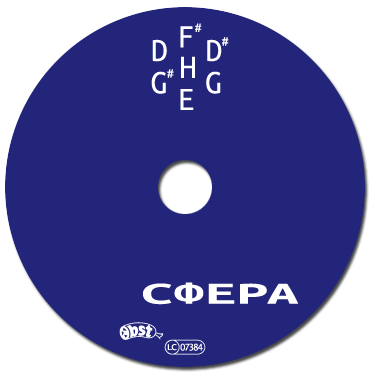 8'16
11'41
14'28
17'40
16'47
8'03
Sphera
Die 77-minütige Elektronikkomposition »Sphera« entstand im Zeitraum von zwei Jahren in Moskau und Köln. Es ist seit 2008 die vierte veröffentlichte Zusammenarbeit von Arkady Marto und Dietmar Bonnen.
Bei niedriger Lautstärke kann das Stück als Ambient Music gehört werden, während sich bei höherer Lautstärke eine starke Dramatik entwickelt.
Das Klangmaterial entfaltet sich in einer vielschichtig angeordneten harmonischen Hülle.
Sphera
The 77-minute electronic composition »Sphera« emerged in a period of two years in Moskow and Cologne. This is the fourth released collaboration of Arkady Marto and Dietmar Bonnen since 2008.
At low volume the piece can be listened to as Ambient Music while at higher volume it may develop a strong dramatic effect.
The sound material unfoldes in a multilayered organized harmonic envelope.