Costellar Pulsations
(12'05)
M: Robert Cogan
Marilyn Crispell: Piano
Ellen Polansky: Piano
Mirabilis II
(16'33)
M: Pozzi Escot
Marilyn Crispell: Piano
Don Byron: Clarinet
Gerry Hemingway: Drums
Concerto for Marilyn
(23'57)
M: Manfred Niehaus
Marilyn Crispell: Piano
WDR radio orchestra
conducted by David de Villiers
Manfred Niehaus, born in Cologne in 1933, studied composition with Bernd Alois Zimmermann. From 1967 to 1977 worked as a producer of New Music, and from 1977 to1989 as a producer of Jazz at WDR (Westdeutscher Rundfunk) in Cologne. Since1990 he's been working as a freelance composer in Cologne. He has written some pieces for music-theatre, such as »Bartleby« (1967, Berlin), »Maldoror« (1970, Kiel), »Sylvester« (1975, Stuttgart), 2 Violinconcertos, chamber music, choral music etc.
»CONCERTO FOR MARILYN« was commissioned in 1992 by the WDR and was written for an improvising pianist and symphonic orchestra. Manfred Niehaus has known Marilyn Crispell and her art of improvising since his first experience with the creative orchestra of Anthony Braxton in 1977.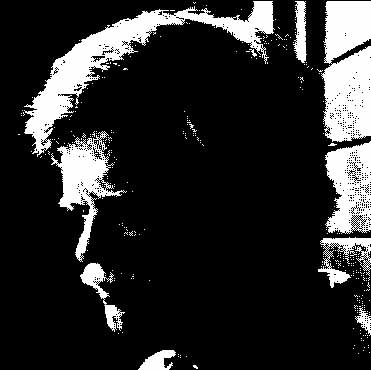 The piano-part of »Concerto for Marilyn« is partly notated to start into improvisation; in the second movement the piano is totally free to play against the orchestra. The orchestra-part is completely fixed.
The first movement »Concerto for Chico« reminds of the famous pianist Chico Marx; the second movement is called »The unhoused tango«, the soloist and the orchestra come together in a tango-like tempo. The third movement »Concerto for Harpo« forms a duet between piano and harp, and the last movement »Concerto to provoke Groucho« features the tympany player as a third soloist, but finally Marilyn has a big improvised solo while the orchestra makes short inserts individually chosen by the conductor.
American composer Pozzi Escot graduated from Julliard School and Hochschule für Musik in Hamburg. In 1964 she began teaching at New England Conservatory and at the time of the release is Professor at Wheaton College, MA, and the Graduate School at New England Conservatory. Her name has figured prominently at nearly all major contemporary European music events, including La Biennale in Venice, Nice Musiques Actuelles, IRCAM-Paris, Darmstadt, BBC-London, Studio für Neue Musik in Munich, Madrid Avant Garde, Belgrade Televizia, RIAS l in Berlin; her works have been performed in the States by such groups/performers as the Chicago University Chamber Players, Contemporary Ensemble and Arthur Weisberg, Claremont String Quartet, Bethany Beardslee, Matthew Raimondi, Paul Jacobs, Bert Turetzky, to mention a few. She was chosen one of the five leading women composers in 1975 when the New York Philharmonic Orchestra premiered her symphony N.5, SANDS.
Her honors include Ford Foundation, Reemstma Foundation, Deutscher Akademischer Austauschdienst, Harvard University Bunting Institute, Outstanding Educator of America, New York Academy of Science nomination. Co-author of the book SONIC DESIGN, she co-founded the Journal SONUS and became its editor-in-chief in 1985; and in 1991 she was appointed President of the International Society of Hildegard von Bingen Studies.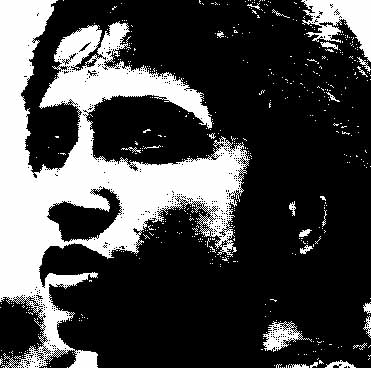 MIRABILIS II is dedicated to Marilyn Crispell. The title is from the medieval composer Hildegard von Bingen's Antiphon »O quam mirabilis«. Each of the three movements provides precise melodic, harmonic and rhythmical indications. The improvisation of the performers (piano, clarinet and percussion) follows the determined framework and may last up to 13 minutes. The first movement actually quotes the initial phrases of the Antiphon; the second and third are based on Old French tunes.
Robert Cogan is an internationally active composer, theorist, and teacher, Marilyn Crispell having been an early student. While for thirty years his home base has been Boston, he has taught and lectured, and his works have been programmed, from England to China, from Sweden to Brazil. His books SONIC DESIGN (with Pozzi Escot) and NEW IMAGES OF MUSICAL SOUND have affected musical thought throughout the world. »One of the central figures of this era«; »raw power and tremendous variety of texture«; »thrilling musical and philosophical drama« (Boston; New York; Moscow).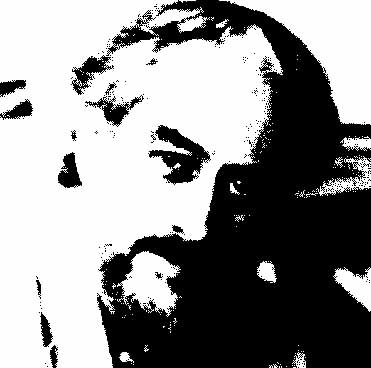 Robert Cogan's COSTELLAR PULSATIONS was conceived for Marilyn Crispell - she and Ellen Polansky were its original co-creators. The piece is both composed and improvised: Crispell is the improviser, while Polansky lays a virtuoso notated score. That score itself, however, is mobile, so that no two performances need be the same selection and ordering of its ideas. The piece is consequently a double variations: rotation and improvisation.
The composer says: »It reflects my interest in openness, in oppositional and fractal forms. I have wanted to evolve a music both richly composed, with the full range of compositional processes available here and now, and richly improvised, with the performer's spontaneous creativity brought to bear on the finest details of sound and gesture. Among musicians and listeners, composition and improvisation have become quasi-religious issues, with dogmatic absolutists on both sides of the fence. My personal folly is to try to reconnect the two«.